Build Lasting Connections with SMS
Our SMS platform arms you with a community building tool that gives your people a clear and measurable first step.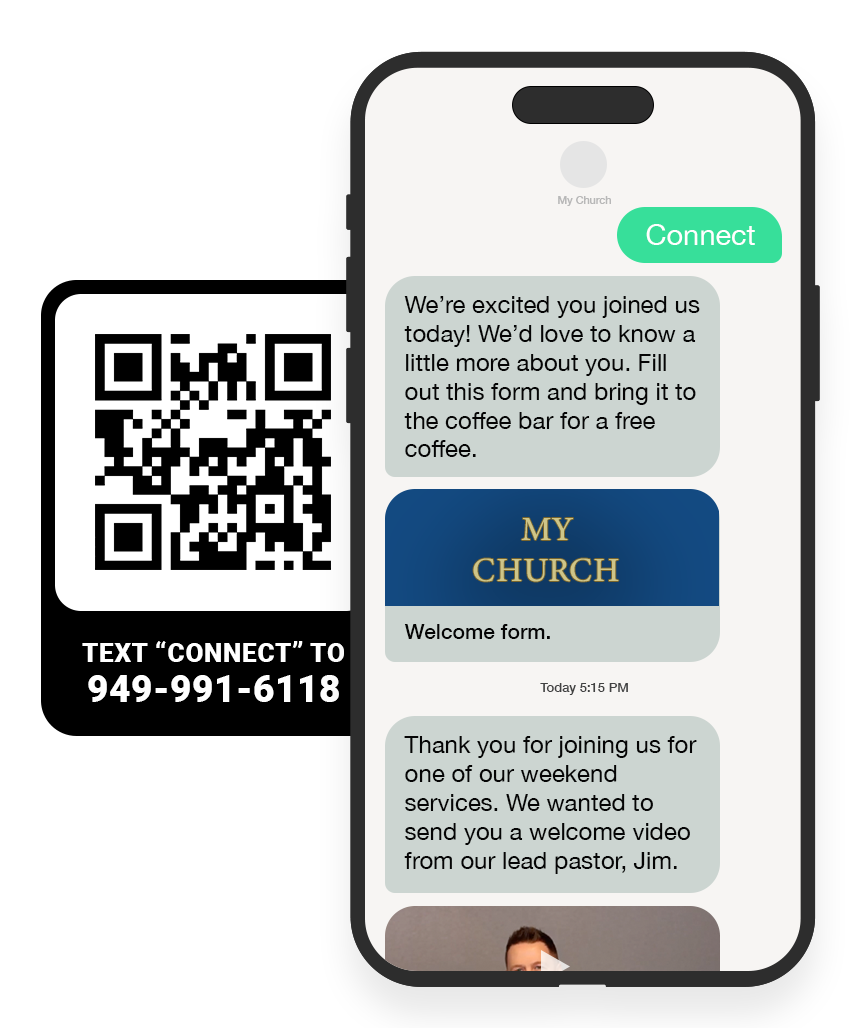 How To Start
Here's how you do it
We know you want to help your people make the first step. We've created an SMS tool engages your people better. Here's how we do it.
Use keyword prompts to subscribe contacts

Ask for your people to text a keyword and in return provide valuable content. They will be more likely to text again, and you can collect their contact info into a topical list.

Example: Text "Connect" to 949-991-6118 find out how to find live in our church.

Manage contacts and subscription

You can manage your contacts and their subscriptions from your dashboard. You can also add contacts manually or import them from a spreadsheet.

Send targeted messages to contacts

Send messages to your contacts based on their interests. Now that you've grouped them by interest you can send followup that is relevant to them.
Features
An SMS Toolset to Engage
We've put together some tools to help you make your text messages more effective.
Keyword prompts to grow your lists

Respond with valuable information your contacts are looking for.

Schedule outgoing messages

Schedule messages to go out at a later time. You can also schedule recurring messages.

Managed contact & lists

Collect contacts through keywords, or add them manually. You can manage each contacts subscriptions.

Link manager with QR codes

Links are shortened and clicks tracked. You can change the link to keep the QR code the same.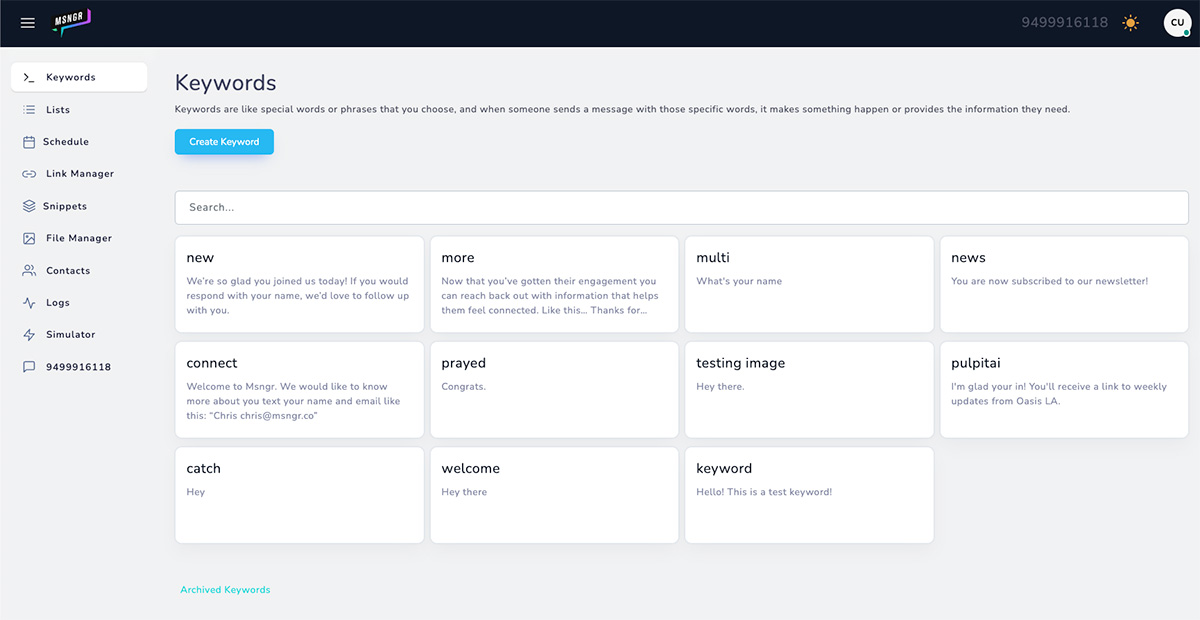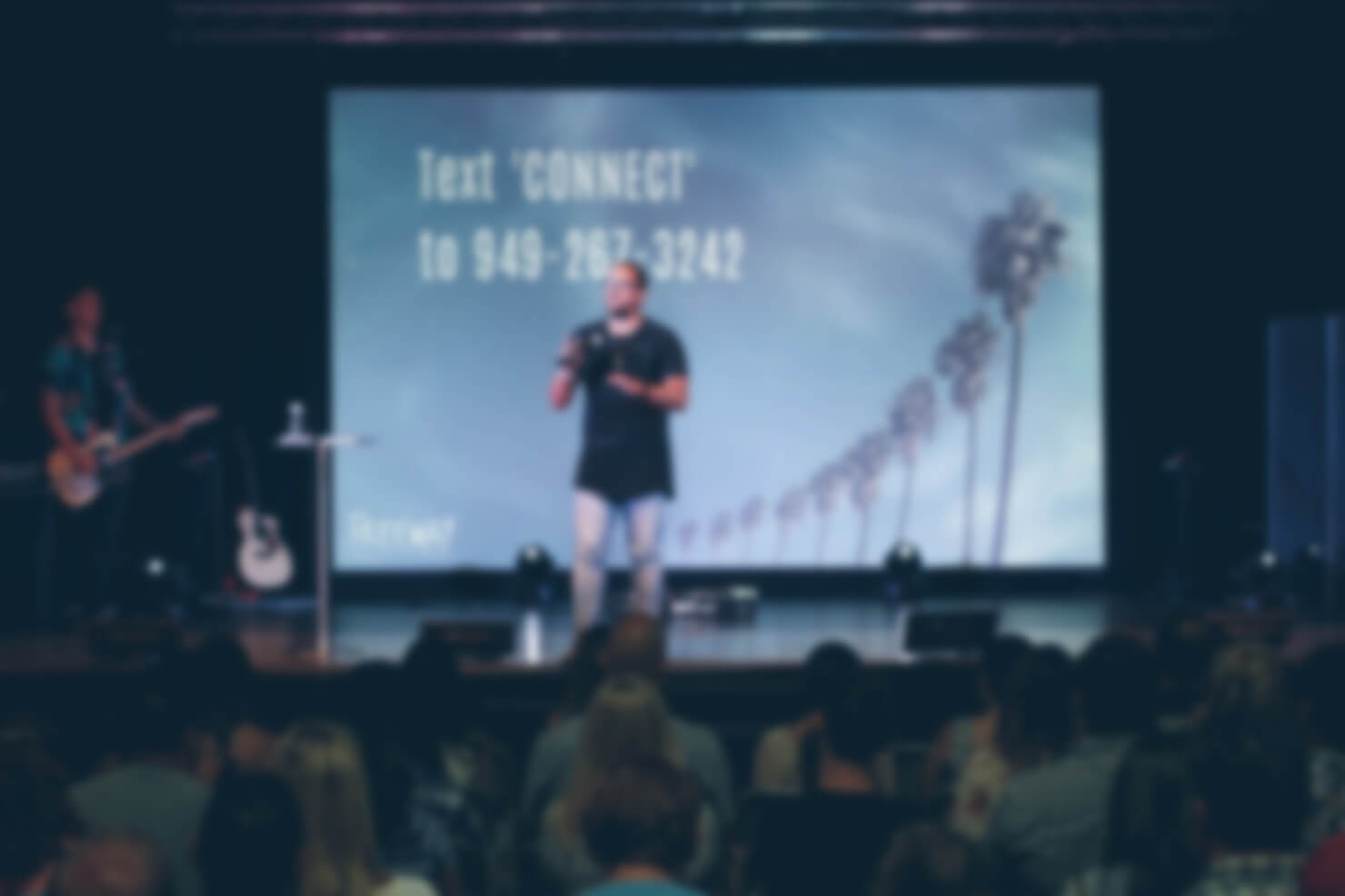 Pricing
Pricing plans for churches of all sizes
Startup
Start building connections and growing your church community.
$29 /month
10 Day free trial
750 Messages per month
Made for startup up to 250 people
1 Dedicated phone number
Unlimited keywords
Bulk messaging up to 400 contacts
Buy plan
Ideal for growing churches.
$59 /month
2500 Messages per month
Made for churches under 500 people
1 Dedicated phone number
Unlimited keywords
Bulk messaging up to 1000 contacts
Buy plan
Pro
Designed for large churches.
$99 /month
5000 Messages per month
Made for churches larger than 500 people
1 Dedicated phone number
Unlimited keywords
Bulk messaging up to 3000 contacts
Buy plan